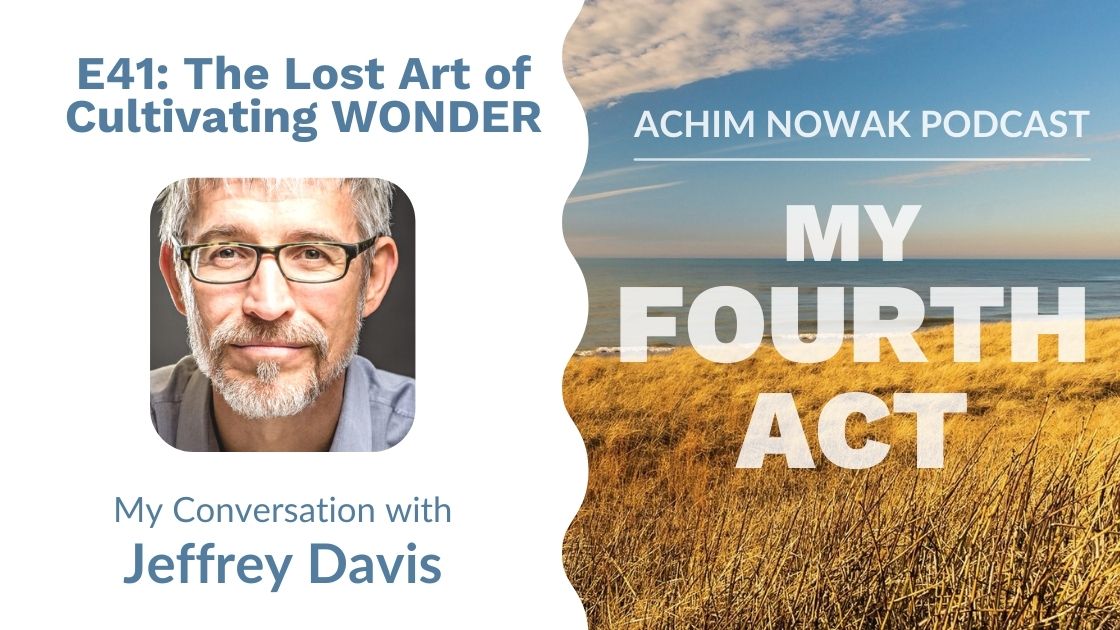 Ep. 41 – My Conversation with Jeffrey Davis
Jeffrey Davis, a sought-after speaker and thought leader on the creative process, is the Founder of Tracking Wonder Consultancy where he works with organizations and individuals to advance their best ideas and best lives with integrity and wonder.
Wonder, according to Jeffrey, is the antidote to hustle culture, a balm that connects us to our deepest purpose and drive. Jeffrey's just-released book Tracking Wonder offers wisdom and very practical tools for cultivating and experiencing more wonder in our everyday lives.
The rewards of reconnecting with your Young Genius. Our biases against wonder. Why bewilderment is wonder, too.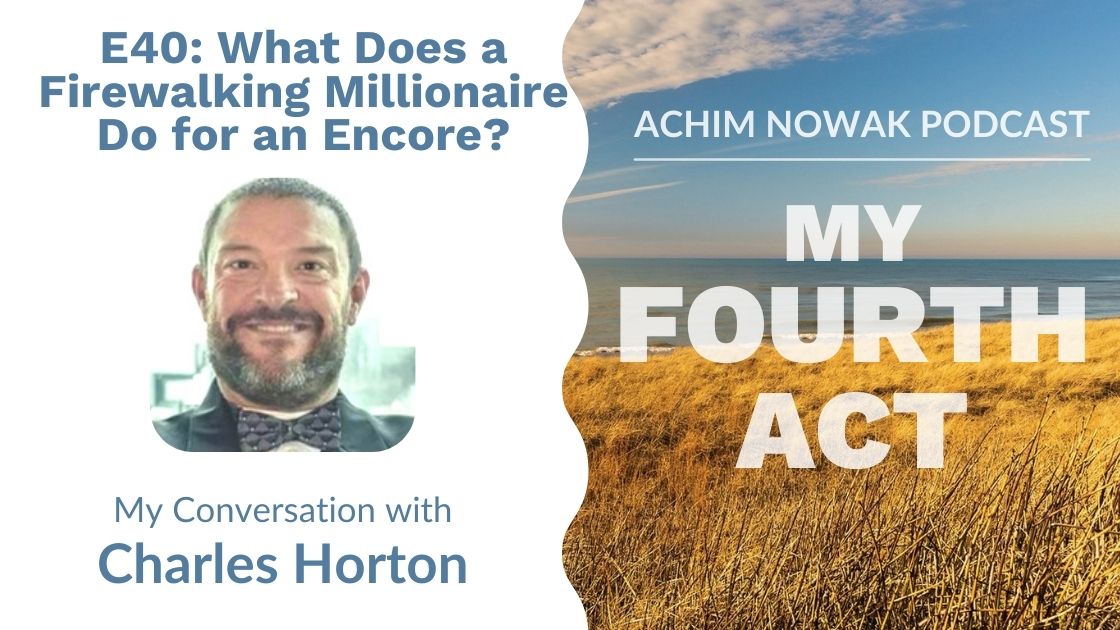 40 | Charles Horton | Texas Business Maverick | Self-made Millionaire At 30 | Motivational Speaker | Firewalk Instructor
read more