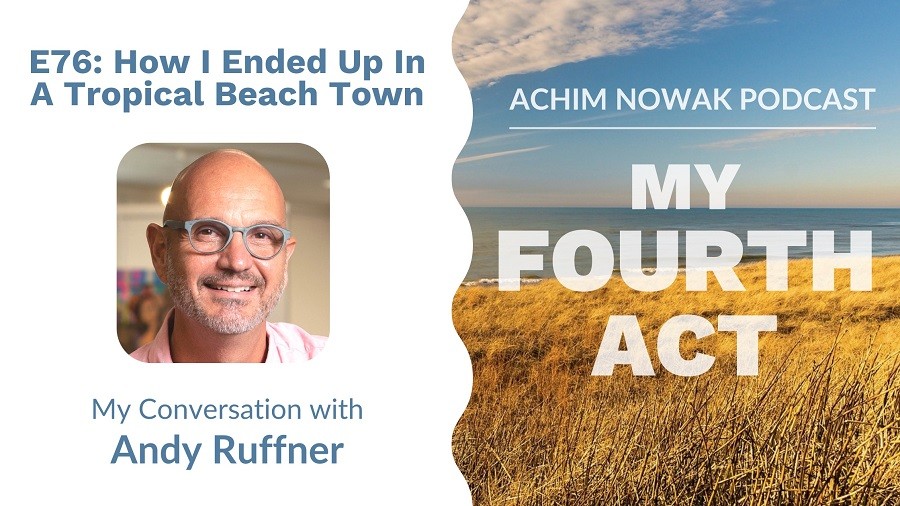 Ep. 76 – My Conversation with Andy Ruffner
Andy Ruffner was born just outside of Cincinnati – and other than leaving town for undergraduate study and a M.A. in Community Counseling from the University of Maryland, Andy spent several of his adult decades back in Cincinnati. He worked in Healthcare, Workplace Training, HIV prevention, most recently as Project Director for the Early Intervention Program at the University of Cincinnati's Department of Emergency Medicine. Andy also taught Sociology, Education and Counseling as an Adjunct Professor at Xavier University, University of Cincinnati and the Art Academy of Cincinnati.
And then, in his early 50s, Andy and his now-husband David Weaver left all of this behind to live in a South Florida beach town. Andy did not move for the perfect next job or career advancement – Andy moved for a way of life. He relishes his new life in his beloved Hollywood Lakes neighborhood and currently serves as Director of Education for the World AIDS Museum in Ft. Lauderdale.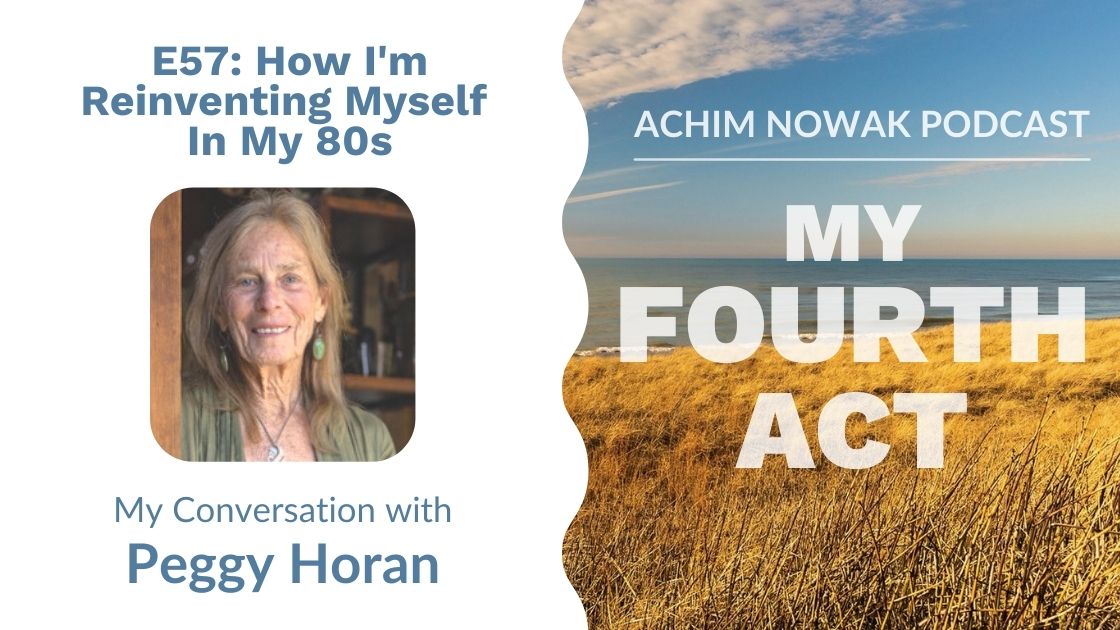 57 | Peggy Horan | Co-Founder of the Esalen Massage School | Author | Massage Teacher & Practitioner | Yoga & Movement Student
read more