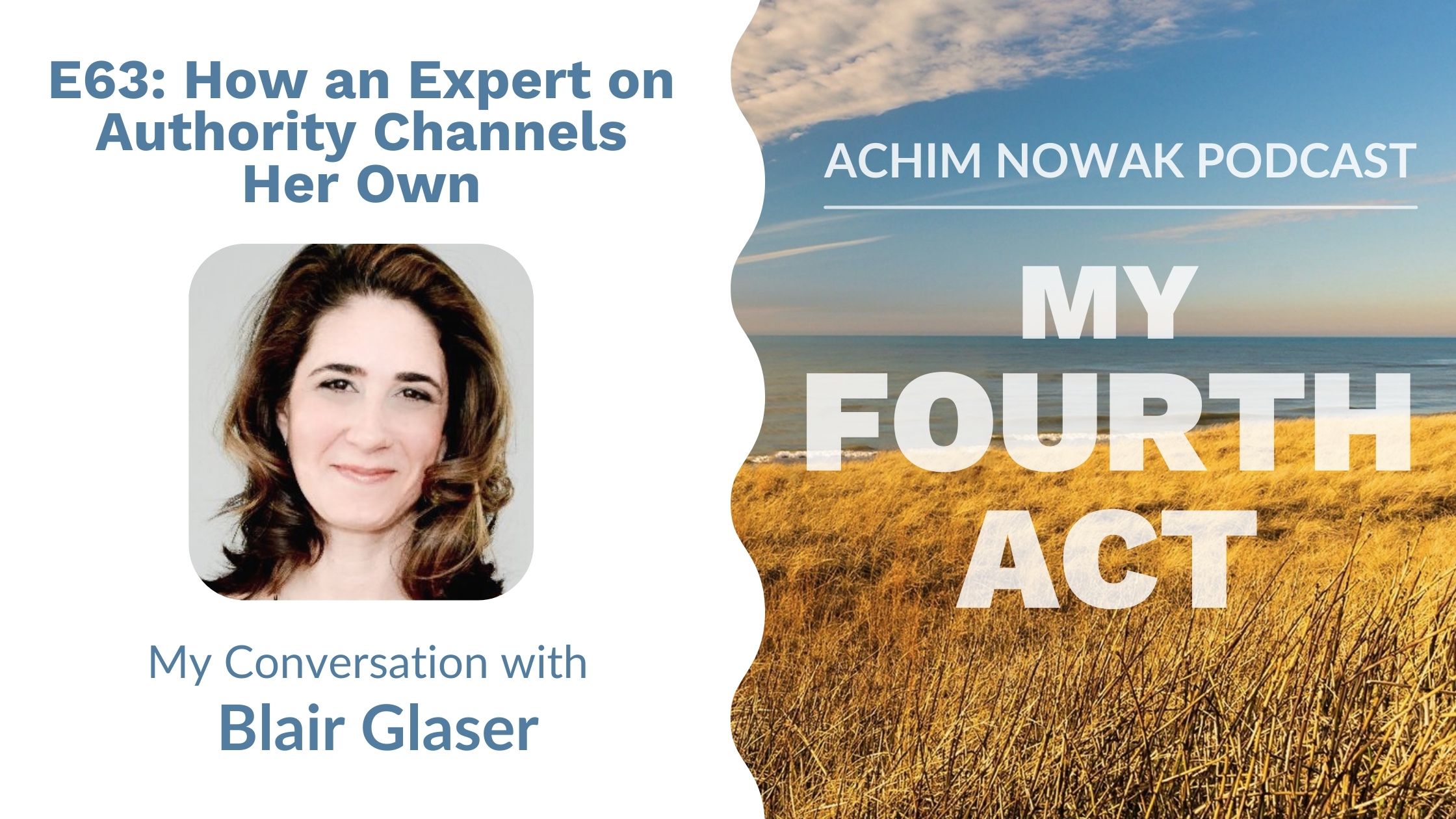 Ep. 63 – My Conversation with Blair Glaser
Blair Glaser is a former actress, writer, executive and organizational consultant, and a leadership mentor. She specializes in helping leaders step into their authority and create truly collaborative cultures that move the mission and the bottom line forward. 
Blair's life includes multiple acts – living in an ashram, getting a graduate degree in drama therapy, becoming a licensed psychotherapist, entering her first marriage in middle age, and after decades of living in New York City and upstate New York, packing up with her husband and moving to LA. Blair was the first online actor-advice columnist when her weekly column "Ask Blair" appeared on Playbill On-Line. Recent writing has been featured in Shondaland, The Muse, Greatist, Huffington Post, Insider, PopSugar, among others.
How intimacy is a supreme animator for me. What I have learned about the seductions of a cult. Why I celebrate the notion of authority. The opportunities of doing a Covid reset.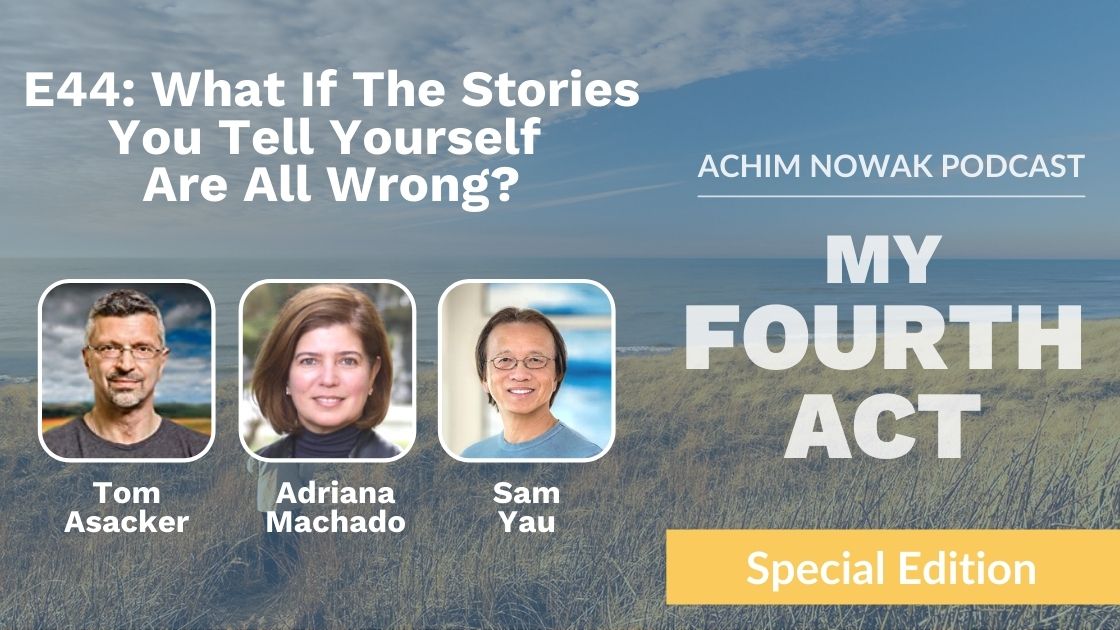 44 | Special Edition | Hear 3 richly accomplished humans tell me how they shifted into completely unexpected new lives.
read more